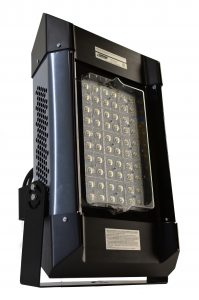 Lumingen Technologies PK Series is the perfect low cost, high-performance luminaires to replace traditional fluorescent fixtures in parking structures and loading bays.
Featuring an IP67 rating and a lensing material that is both extremely durable and highly efficient, the PK Series is ideal for those low ceiling applications. Additionally, this fixture is available in optional configurations generating up to 32,700 lumens, making it the perfect solution for high bay, area, and floodlighting as well.
This light will perform extremely well in recreation centers, warehouses, food preparation facilities. The PK Series is a remarkably lightweight luminaire, yet it carries the potential to output light levels comparable to traditional high ceiling fixtures. This versatility combined with its durable construction and efficient light generation makes our PK Series luminaire the best possible solution for new construction projects or lighting retrofits.
Applications
Parking Lots
Car Dealerships
Warehouse
Area Light
Recreation Center
Specifications
Model
Delivered
Lumens (lm)
Wattage (W)
Delivered
Efficacy (lm/W)
SLD-PK-0070
8,467
64
135
SLD-PK-0100
10,430
97
107
SLD-PK-0160
15,060
116
130
SLD-PK-0240
21,215
183
116
SLD-PK-0300
31,090
268
116
Product Images
References
Installation Reference
Swimming Pool

Swimming Pool
Sandman Signature

Sandman Signature
Spring Bank Ice Rink

Spring Bank Ice Rink